Why work at Valdese Weavers?
Valdese Weavers has been manufacturing residential and contract textiles in the foothills of North Carolina for over 100 years. From the hardworking people who run our looms to the creative minds that design our fabrics, we take a tremendous amount of pride in producing beautiful decorative fabrics that are seen all over the world. Further, there are tremendous benefits offered by the company to all of its employee-owners, from healthcare to retirement savings plans.
As a 100% employee-owned company, Valdese Weavers believes our Associates are our biggest asset and protecting them is our top concern. The personal safety of each associate is of primary importance. Our programs are the key to providing a safe and successful workplace.
---
Career Opportunities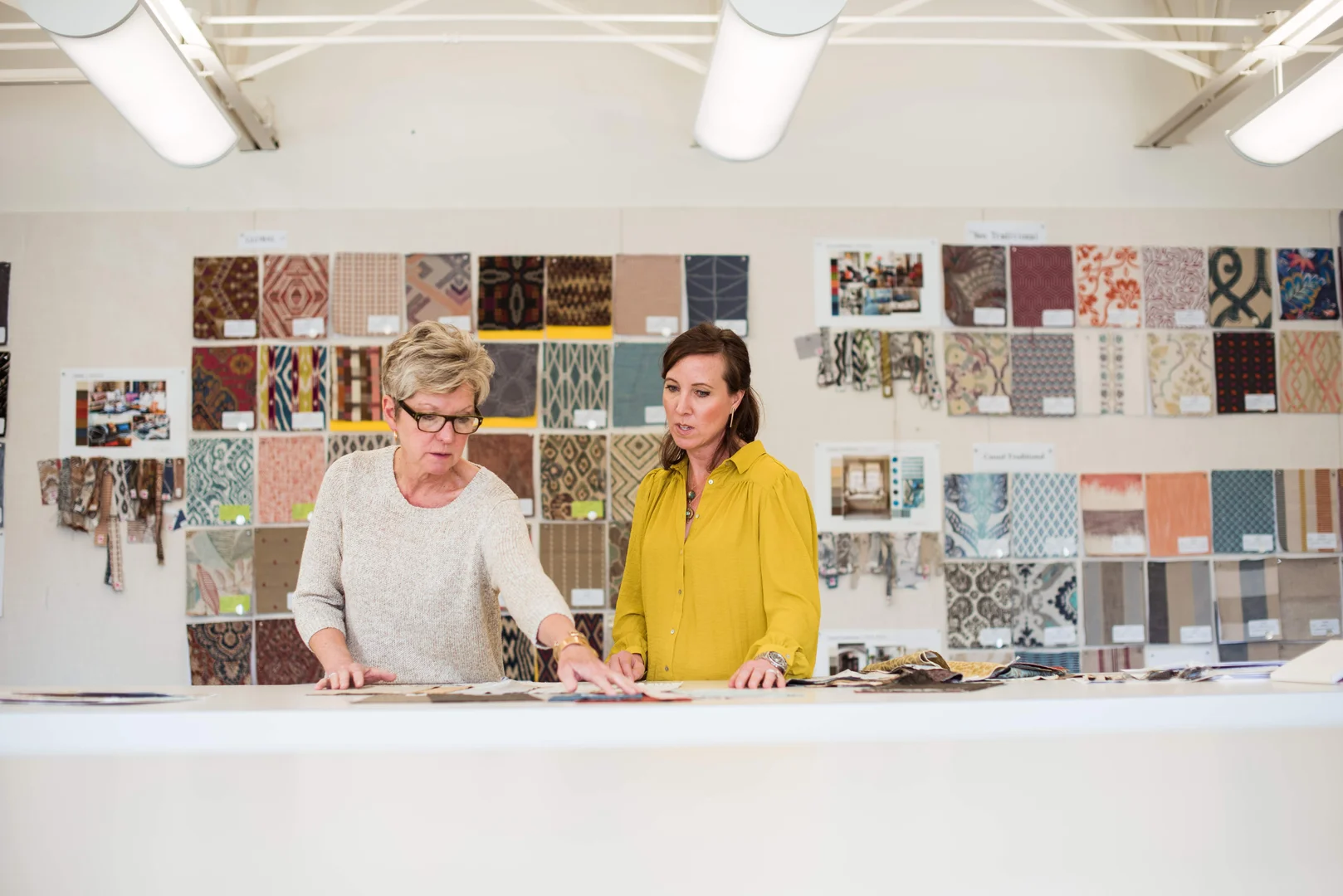 Administration
At Valdese Weavers, we have many departments that come together to make our team successful. Our administrative team helps to create innovative processes to design, market, and sell our products and more! See below for open administrative roles.
Accounting
Design
Information Systems
and more!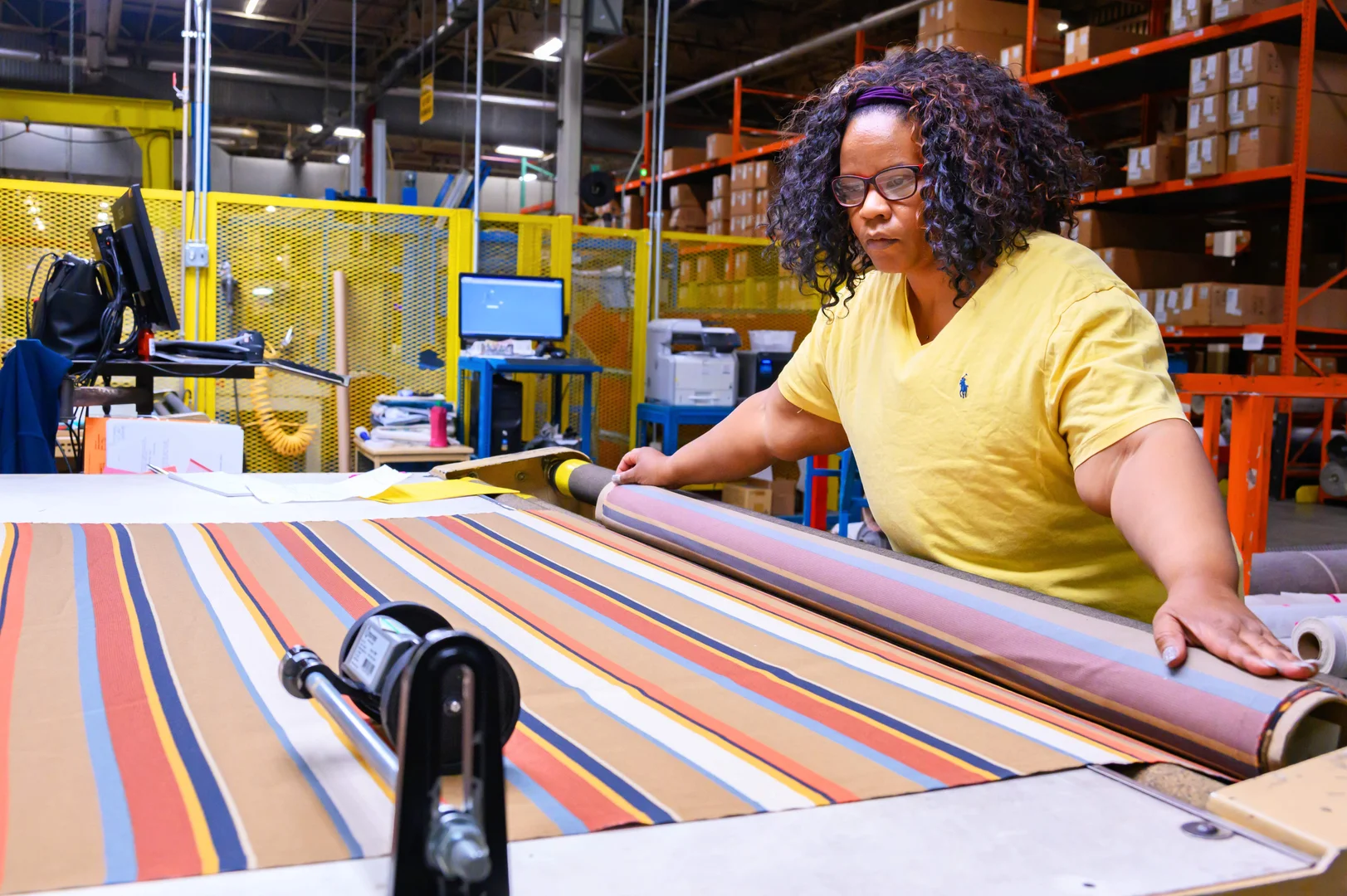 Manufacturing & Maintenance
Our manufacturing and maintenance associates take pride in providing and maintaining high-quality products and processes in order to meet our customers needs!
Weaving
Inspection
Finishing
Loom Technician
Electrician
Forklift Operator
and more!
---
Benefits
We're invested in our associates' futures and one way we demonstrate that commitment is by providing a wide range of benefits to support all aspects of their health.
We offer a variety of health plans to fit your families needs…
Medical Coverage Plans
Prescription Drug Coverage
Dental
Vision
Flexible Spending Accounts
Critical Illness Coverage
Accident Coverage
401(k) Plan
401(k) Employer Match
Employee Stock Ownership Plan (ESOP)
Short-Term Disability
Long-Term Disability
Employee Basic Life
Voluntary Employee Life
Voluntary Spouse Life
Voluntary Child Life
Employee Assistance Program (EAP)
Paid Time Off
Onsite Clinic
Wellness Coach
Vaping and Tobacco Cessation Program
Holiday Pay
Anniversary Awards
Credit Union
Quarterly Catered Meals
Referral Programs
---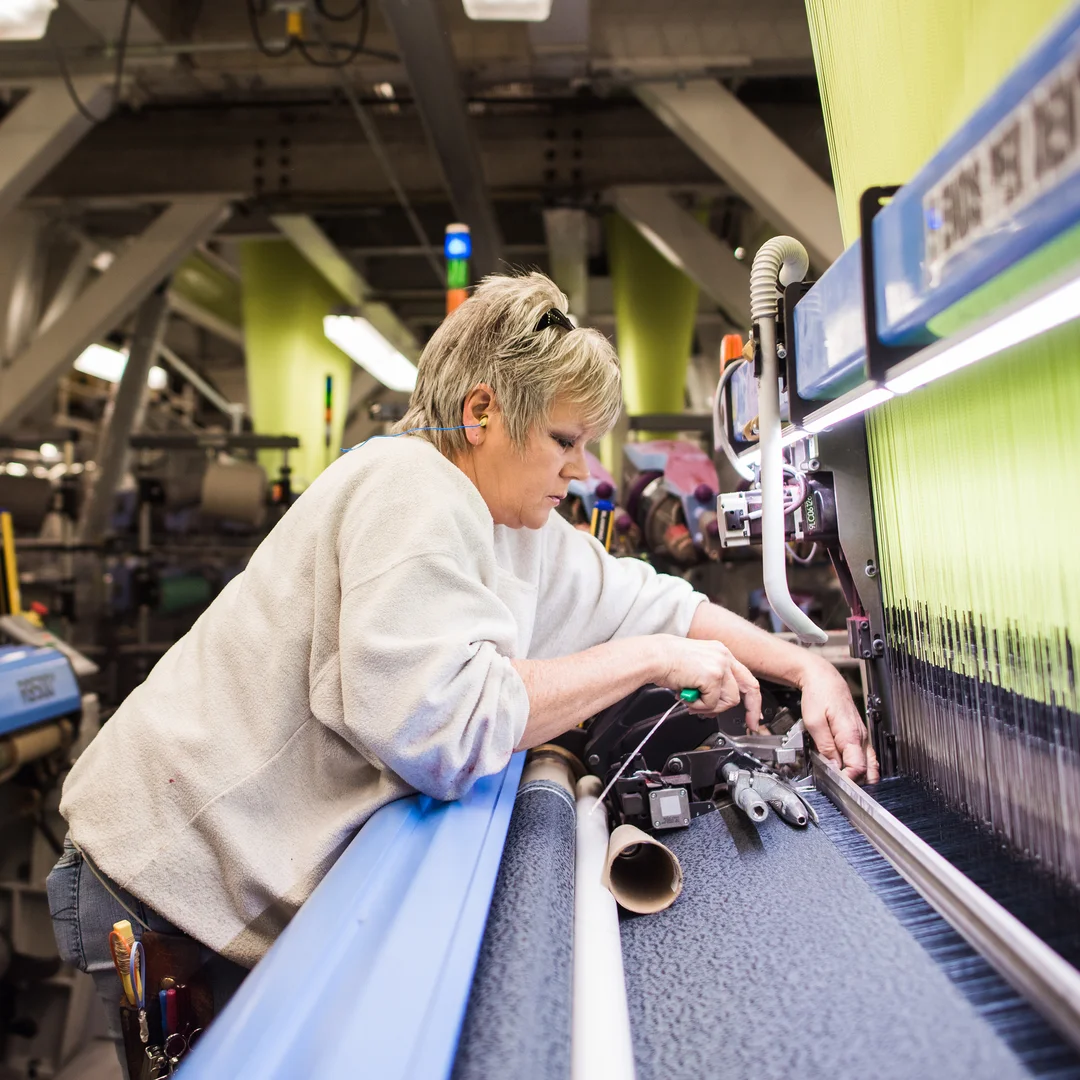 Join our Team!
We are always looking for exceptional individuals to become part of the Valdese Weavers team. Our hiring process is designed to match skills to the right job. To view our current job openings, please click here.
Our Hiring Process
You will be contacted within 2 business days from an HR Representative
Attend an In Person Interview and take a tour of the position and department
Receive your Offer Letter
Complete orientation with an HR Rep
First day of work!
Related
Who We Are
We are a 100% Employee Owned company supporting our people through safety, creativity, collaboration and entrepreneurship.
History
Valdese Weavers traces its roots back to the Swiss Embroidery Company founded in 1915 by Italian immigrants called the Waldensians who settled in Valdese, North Carolina around the turn of the Century.